The Bare Lot
The Bare Lot
by Eric Newman

While we were looking at both existing houses and bare property in Maui, we started to gravitate toward bare lots. We gave a lot of thought to specifically what we wanted in our Maui property. We wanted acreage with a wide-open ocean view free of power lines, and preferred a sunrise or sunset view. It's also nice to see something in that ocean view, like another island or a portion of Maui. Even better it it was inhabited, so you can see lights across the water at night. After all, the nighttime view is important too. And the best view in the world won't be so great if somebody builds in front of it, so it's critical to investigate if neighboring land can be built up and assume trees will grow tall.

Of course mild weather is important. Maui has small microclimates and the weather can vary dramatically just a mile away. It's nice to be able to open up the house to fresh Hawaiian breezes, so an area where heating or air conditioning isn't required would be best, even though we'd install both.

It would be nice to live within 30 minutes of Home Depot and Costco, and within 15 minutes of a grocery store and a hospital. The neighborhood should be quiet and safe.

We wanted at least three acres, but not more than seven acres because that's too much work.

While Maui has some of the cleanest air in the world, there are some areas during specific conditions that have significant air quality problems. Some areas of Maui get Vog during Kona winds. Vog is volcanic smog, made up of volcanic gases such as sulfur dioxide from the Big Island's active Kilauea volcano. On the island of Maui, Kihei, Wailea, and Makena get Vog during Kona winds. Some people are very sensitive and get headaches, dizziness, sore throat, and respiratory problems. Similarly, Kihei gets heavy ash and pollution from cane fires. During the harvesting of sugar cane, the fields are set on fire which causes thick ash and burnt pesticides to blow downwind.

Our taste probably isn't completely mainstream, but we thought it would be best to have a lot that's not homogeneous — There should be different areas with different feels, different views, an open feeling, and separated so you can't see the entire lot all at once.

Nothing sounds unreasonable so far, does it? You can't have a dream house without a little dreaming.

Now for the hard part — the elevation. I could live a very happy life on beach front property, but there are some issues here. In Hawaii you can't have a private beach, and folks have to be provided access to any beach in front of your house. Not a huge deal, but a consideration. Then there are tsunamis — They occur every decade or so. This is a consideration for a waterfront home. Don't forget the salt spray — It's work to keep your windows clean and maintenance is more expensive. A house with a view has lots of windows.

We don't surf or swim much, so for us the best parts about being on the beach are the waves and the sound of the ocean. If you want a great ocean view, it's actually best to be up on a cliff or a bluff. When you think about it, if you're at sea level, the ocean is a thin line. On a 500 foot bluff, the ocean is now several degrees tall and blue. Above 3000 ft. elevation, it's cold, cloudy, and you can't see whales jumping. We decided on 500 - 1500 ft. elevation.

Now pick the windward or leeward side on the island, and they're very different. The windward side gets the trade winds, tends to be green from more rain, with moderate temperatures. The leeward side is hotter, often too damn hot, a lot drier, a lot sunnier. Both have advantages, but now bring in the initial requirement of having acreage. Acreage on leeward side is brown, acreage on the windward side is green. For a condo lifestyle the leeward side is better. For a country lifestyle, the windward side is best.

We looked at Kula, Makawao, Ulupalakua, Paia, Haiku, Makena, Launiupoko, Kaanapali, Kapalua, and finally, Maluhia Country Ranches between Kahakuloa and Wailuku. The finalists came down to Ulupalakua and Maluhia Country Ranches. Ulupalakua was at 2000 ft. elevation and over 40 minutes to The Home Depot and Costco. Also, water meters were in short supply on empty lots in Ulupalakua, and the waiting list with Maui County was several years long.

Maluhia Country Ranches is a small gated community with small 2 - 24 acre gentleman's farm lots, underground utilities, great weather, and wide open views. It's on the windward side of West Maui, off the beaten path where few tourists tread, but just 15 minutes to a grocery store, 18 minutes from the largest shopping center, and less than 25 minutes from The Home Depot and Costco.

We bought a 3.5 acre lot at 1300 ft. elevation in Maluhia Country Ranches, with great unobstructed ocean views, beautiful mountain views, and 420 ft. of running stream along the gulch. Yes, it met pretty much all our criteria.

Below are pictures of the property and some short videos. Enjoy.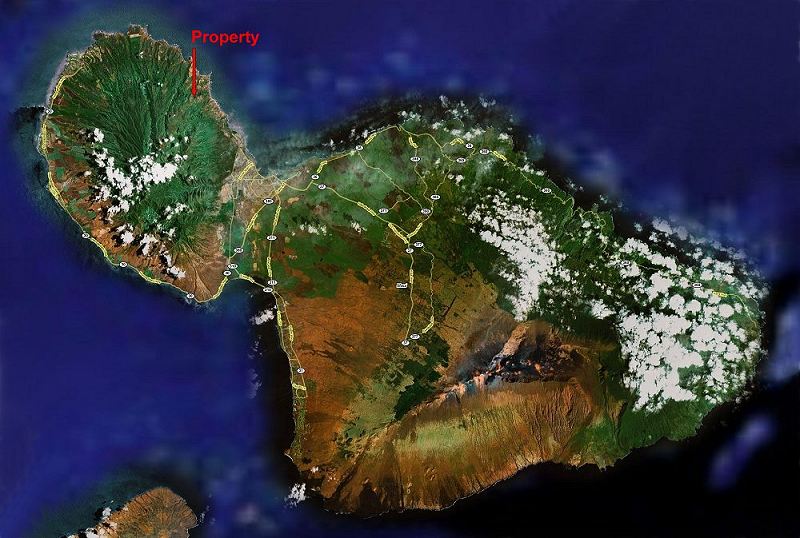 Location of Property on Maui





Panoramic View of Property Before Construction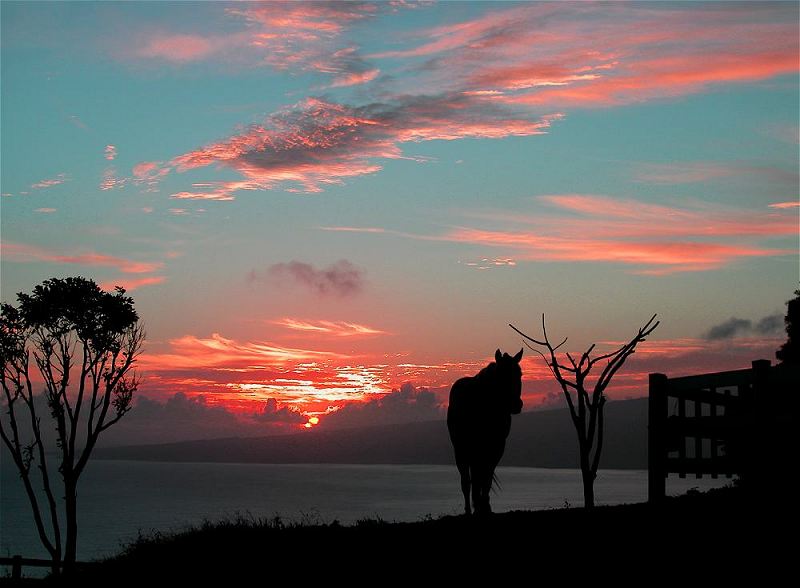 The Neighborhood - Late October Sunrise over Paia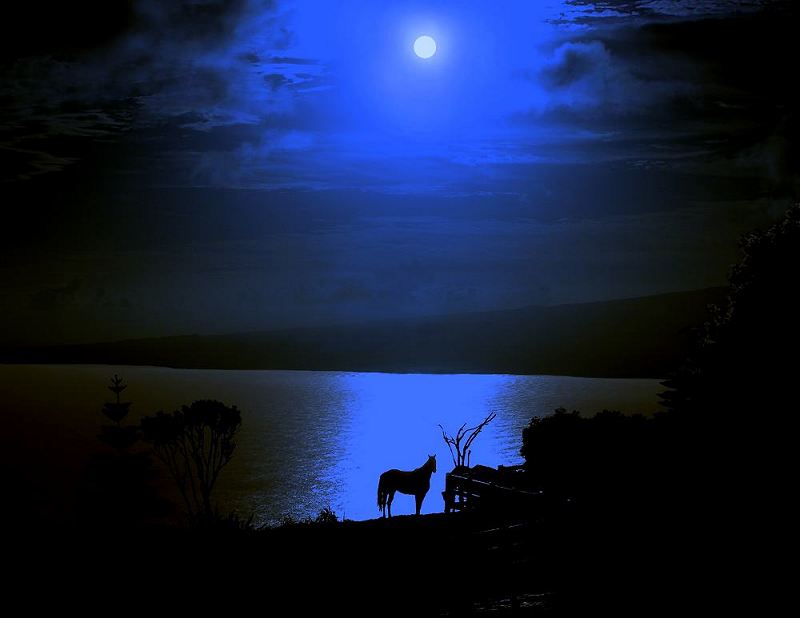 The Neighborhood - Moonrise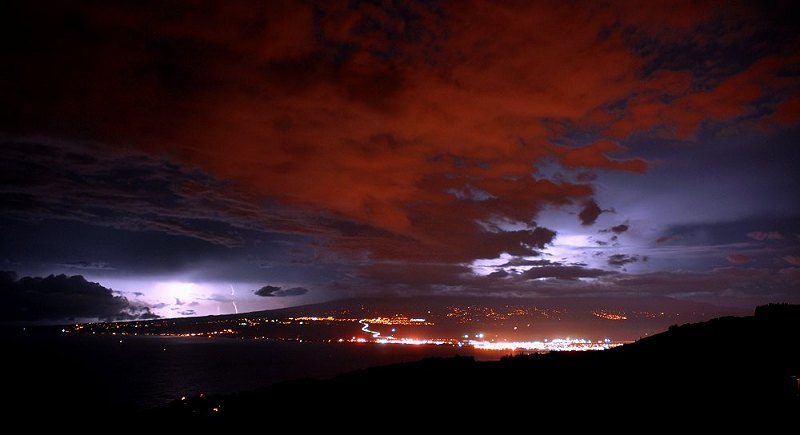 Thunderstorm and Lightning over Haleakala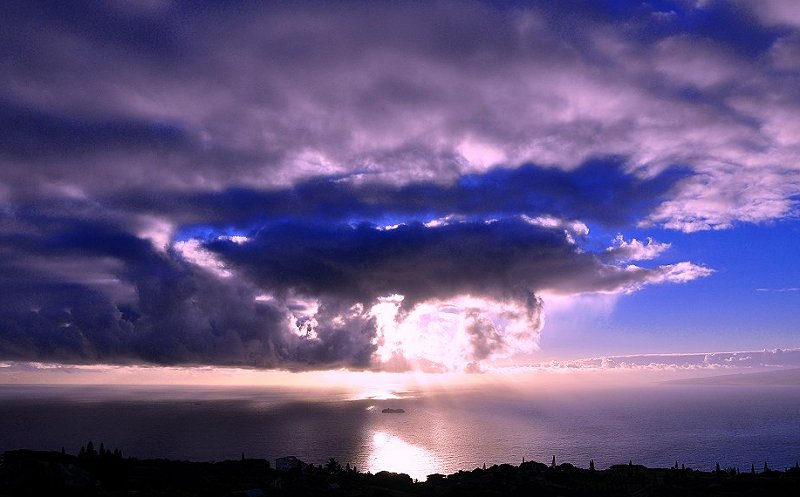 Cruise Ship at Sunrise

Click Thumbnail for Larger Image: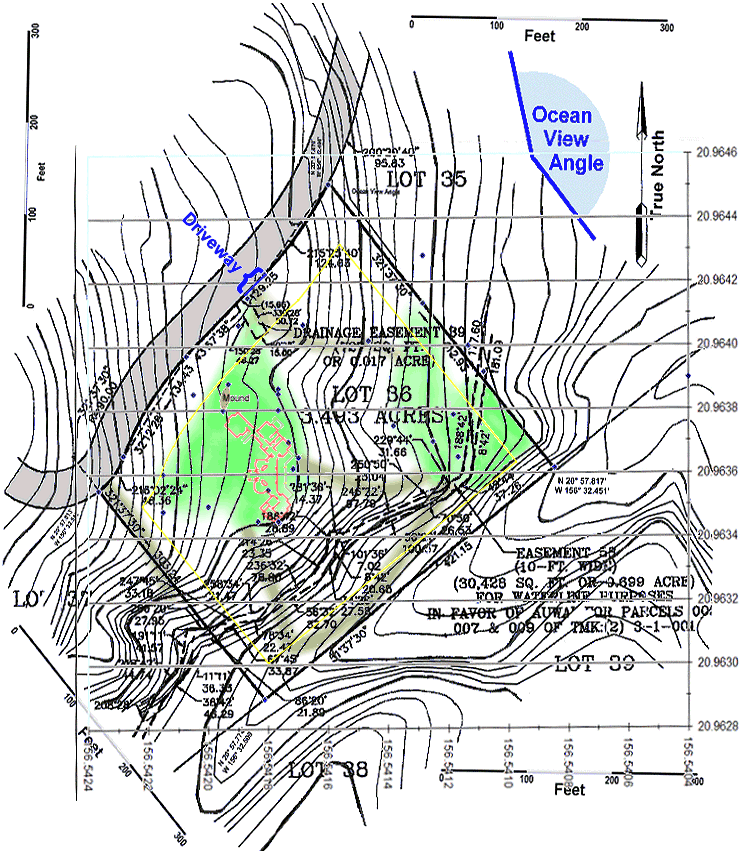 Topographic Map with House
Each Line is Five Feet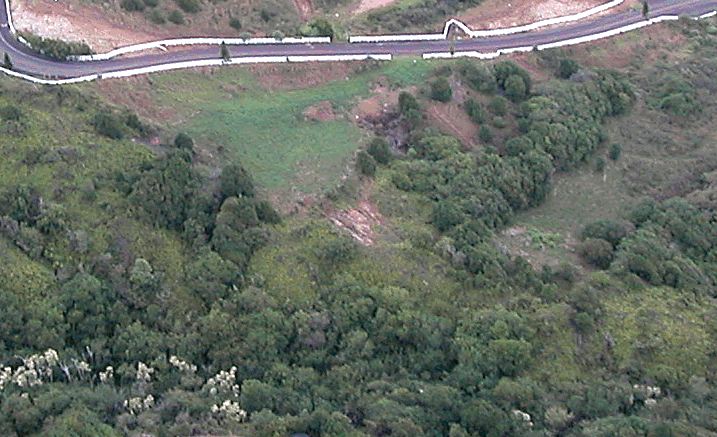 Aerial Topographic Overlay

Click Thumbnail for Larger Image
Click Thumbnail to Watch Video
Need a DivX Player?





Sell your cleverness and purchase bewilderment.
-Rumi


---
Copyright © 2011 - 2013 Eric Newman *All rights reserved